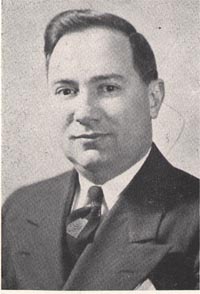 On February 28, 1935 Dr. Gordon H. Clark addressed an assembly of Presbyterian laymen on the reasons why the Auburn Affirmation of the Presbyterian Church in the United States was an attack on the basic doctrines of the Bible and the Westminster Standards. You can click here to read the post on
This Day in Presbyterian History
. Dr. Clark said:
"The reason the Auburn Affirmation is so important is that it constitutes a major offensive against the Word of God. It, or at least its theology, is the root of Presbyterian apostasy. The five doctrines involved are the truth of Holy Scripture, the factuality of the Virgin Birth, His miracles, His sacrifice on Calvary to satisfy divine justice and reconcile us to Christ, and His resurrection." (Ibid.).
You can
click here
to read Dr. Clark's entire speech,
The Auburn Heresy
, which is available at the PCA History site.